Home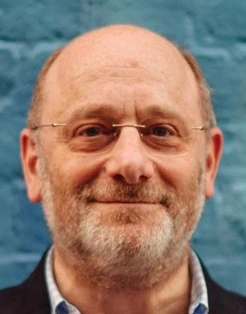 Simon Carne is a writer, speaker and independent adviser to regulatory bodies and professional organisations. At the heart of his work is a talent for breaking a problem down and re-constituting the issues in a form which leads more naturally and more easily to a solution — and to a proof (where proof is needed) of the solution's validity.
Example appointments (past and present)
Member of Ofwat's Water Advisory Panel (2015-19)
Member of Ofcom's Academic Panel (2017-18)
Member of Oftel's Panel of Economic and Business Advisers (1994-2003)
Guest columnist, Financial Times, on Legal and Regulatory Affairs (1989-1999)
Member of Financial Reporting Council's Disciplinary Tribunal (2011-18)
Association of Cambridge Mediators, Panel Member (2010-14)
Nominet Panel of Experts, determining disputes over .uk domain name registration (2001-03)
Member of Institute of Actuaries' Disciplinary Tribunal (1989-2001)
Visiting Lecturer, Imperial College Business School (2011-15)
Visiting Lecturer, Cass Business School (2009-2011)
Visiting Lecturer, City University, Department of Economics (1998-2000)
Chairman, R G Kensington Management (2001-07 & 2012-), a property management company
Member of Council, Institute and Faculty of Actuaries (2001-06)
Member of Council, Academy of Experts, the professional body for expert witnesses (1988-1995)
In a career spanning 40 years, he has worked with many of the UK's senior regulators and, as an expert adviser in litigation, with all the "magic circle" law firms. In the 1980s, he set up one of the UK's first forensic accounting and expert witness services. Later, he led the UK forensic arm of a firm of economic consultants.
A career history can be downloaded.
These days, clients commission him when they want:
Communication
His research into reporting techniques that win over clients and courts in equal measure has served him well. His work as both a newspaper columnist and an expert adviser demonstrates that his ideas can cope with challenge in the court of public opinion as comfortably as they withstand the intense scrutiny of a court of law or regulatory tribunal.
In 2020, he launched a website, I learned to write, recounting the story of how he mastered the twin arts of making complex analysis understandable and ensuring that policy proposals are persuasive. Writing the website was a labour of love, as was the time he spent selecting the supporting video content, including material from Greta Thunberg, Rachel from Friends, Tony Blair and a dance coach who earned his place on the website through sheer force of personality.
He has taught this material as part of MSc programs at two of London's business schools, as well as at professional firms and financial services organisations.
Applying the techniques from I learned to write, he has written as a guest columnist in newspapers and professional journals and maintains Irregular Thoughts, a Substack site (with an archive on this website – see box below) addressing matters of the day that capture his attention. External publications he has written for include the Financial Times, The Times, The Lawyer, The Accountant, The Actuary, FourFourTwo and Inforrm (The International Forum for Responsible Media).
Someone stuck a knife in my neck last week. Fortunately for me … Blog 19 October 2009
He delights in exposing a lack of clarity in conventional thinking where he believes it exists. Subjects that have received this treatment include Microsoft's anti-competitive behaviour, press freedom and a potty-mouthed priest.
Irregular Thoughts (topics below are linked to pre-March 2021 archives on this site)
Example communications assignments
Helping a firm of risk management consultants present their services to prospective clients: "Approaching it from the outside, I needed to understand what made the firm tick and how the services they delivered had won the hearts and minds of their existing clients. Then I had to explain it back to them — using language they could deploy to win new clients. It's intriguing how often a professional services firm can generate huge success and yet be unclear how to articulate what it has been built on."
Training the next (and current) generation of actuaries: "The Institute & Faculty of Actuaries asked me to develop a Masterclass in communications. At almost exactly the same time, I was appointed by Imperial College to lead the Communications course for its Actuarial Finance MSc. They were both hugely enjoyable assignments. Many people believe the skills needed to communicate actuarial concepts are not a natural fit with the high levels of numeracy required for actuaries to do their work. I believe the future of the profession depends on finding a way to make them fit."
Regulation
An unusual range of expert knowledge, intellectual rigour and playfulness in making us challenge our ideas. Chris Kenny, Former Director of Regulatory Policy, Oftel
Simon Carne is often used as a sounding board for new ideas and to review documents before publication or submission as evidence to appeal bodies. For nine years, he was a member of the Director General's Panel of Business and Economic Advisers at the UK's first economic regulator, Oftel. Subsequently, he held similar roles at other regulators and with the project team creating a new regulator for the press.
As a guest columnist for the Financial Times on regulation and a Visiting Lecturer at City, University of London's MSc in Economic Regulation and Competition, he has written extensively on regulatory issues.
Expert evidence, analysis and dispute resolution
In the 1980s, Simon Carne thought accounting firms should offer expert witness and forensic services. The idea was unheard of at the time and the firm he was with, Ernst & Young, took a little persuading that there was a viable market for the service. But, with a little persistence, he was able to persuade them to give it a go. In the subsequent years, persistence and persuasion became the hallmarks of his litigation work.
A couple of examples
In one of the most complex trials which has ever taken place in the Commercial Court, Simon played a key role in developing winning strategies. George Leggatt QC
"In the 1990s, the insurance market suffered one of those crises which, with hindsight, seemed inevitable but, at the time, no one saw coming. The "Lloyd's spiral", as it was known, took a number of major companies down. One was found to be insolvent shortly after it had been bought for a very substantial sum. The firms who carried out the financial due diligence were sued, of course. Negligence was alleged. And few people could see any basis for resisting the claim. But I suspected there was more to it than met the eye. The work had been carried out by top teams working diligently and without anyone spotting a problem. It took a lot of research, but we were able to show that the work was done before there was any reason to have anticipated the "spiral" and no reason to have foreseen the insolvency. The judge agreed."
"Another insolvent finance company. This time, errors were found in the financial models which apparently led to a massive overstatement of the asset values. The auditors were sued. I was curious to know why the auditors hadn't spotted the flaw. They said it was because the numbers looked fine. In fact, they pretty much were. That's because there were two errors in the model, almost exactly self-cancelling. The real reason for the collapse of the business was something far more sinister."
In addition to leading the UK forensic accounting practice at Ernst & Young and subsequently at an international firm of economic consultants, he served three terms as a member of the Institute of Actuaries' disciplinary tribunal and two terms as a member of Nominet's panel for determining disputes over the ownership of .uk domain names. He has also been a panel member with Cambridge Mediators for general commercial mediation, as well as a couple of pro bono providers, LawWorks and Wandsworth Mediation Service.
Manager and management consultant
Simon Carne is most definitely not a traditional management consultant. But his work with senior management has involved engaging with the management process and he is very comfortable when asked to pass that knowledge on, both with clients and in business school case studies.
Some examples
Advising the Risk Director of a financial services company who was seeking to inculcate a more challenging culture within his team
Chairing a working party for the Institute & Faculty of Actuaries looking at ways to improve the organisation's decision-making process
Facilitating several business-school case studies: ranging from a dominant chief executive to preparing for an external investigation.
Contact Simon Carne
Do please get in touch if you would like to discuss any of the matters described on these pages.